---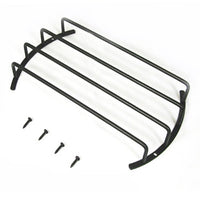 Good Customer Service
Thank you for the good customer service Joe. - Jacob Mason
They don't fit!!
I have the fox box with two 12's and while installing the grills I had the problem of them not being big enough after contacting fox acoustics they told me that the holes wouldn't line up and that I just need to put the screws in the best I could at the edge for the mounting surface. I would not recommend them at all.
12" BLACK BAR GRILL
Product is what I asked for. However, the grill sold does not properly fit the subwoofer enclosure. Could not use, absolutely not worth the $30 price w/ $30 shipping
It looks like from your purchase history that you have a Ram 2-12 sub box. The grills work with this sub box. See the reviews for it and customers have pictures of the grills installed. You have to be careful and center the grill, its a close fit.
Ram quad driver side box
The box fit perfectly and sounds good, the grill that I bought was to small and didn't fit the box, but wasn't really needed anyway